Attractions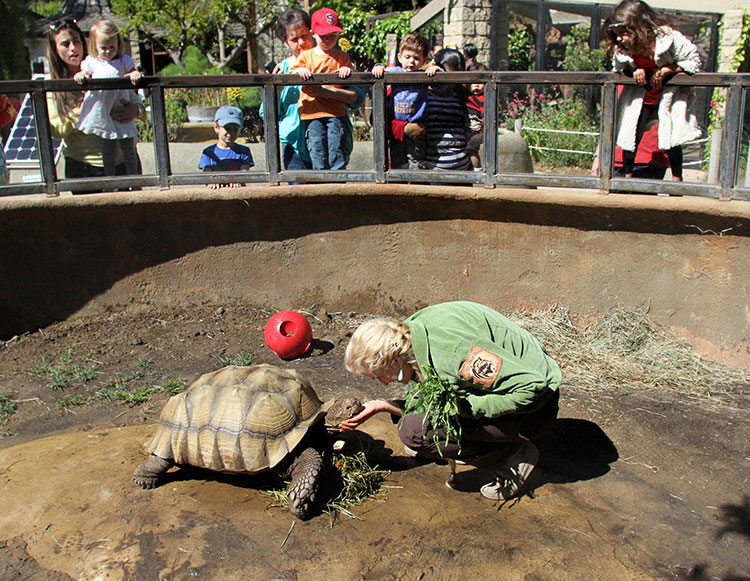 Palo Alto, Stanford and the surrounding communities offer activities for all ages and interests. For out-of-town visitors, attractions that top the list of must sees include a trip to the Stanford University campus, where attractions include Hoover Tower, Memorial Church, Cantor Arts Center, Rodin Sculpture Garden and a central campus bustling with activity.

But surrounding Stanford are plenty of other places worth visiting. Although not open to the public, the original (and restored) garage where David Packard and Bill Hewlett started Hewlett-Packard can be seen from the street. The Computer History Museum in Mountain View offers a low-key view of the development of Silicon Valley.

Gardening enthusiasts should be sure to visit the Gamble Garden in Palo Alto and the Filoli Estate & Gardens located on a beautiful estate west of Redwood City about a 15-minute drive north on Interstate 280.

Kids will enjoy the Palo Alto Junior Museum & Zoo, the small Museum of American Heritage in downtown Palo Alto offers a look at America's inventions, the Hiller Aviation Museum in San Carlos celebrates aviation discovery and innovation, and Great America, an amusement park located about 20 minutes south of Palo Alto on U.S. Highway 101 in Santa Clara, promises to excite. Or for a fun family activity between October and April, go ice skating at the Winter Lodge, an outdoor rink in the Midtown Palo Alto shopping district.

Art lovers shouldn't miss the many galleries around town or the Palo Alto Art Center, a popular venue for Bay Area and local artists.

Other popular attractions include the Allied Arts Guild, an oasis of shops, gardens and artists' studios in nearby Menlo Park, the Stanford Linear Accelerator, a particle physics research facility operated for the government by Stanford, and the Stanford Research Park, home to many high technology companies.

When you're worn out from sightseeing or shopping, get outside and get some exercise by taking advantage of one of the area's many recreational opportunities. See Recreation section.