Stanford University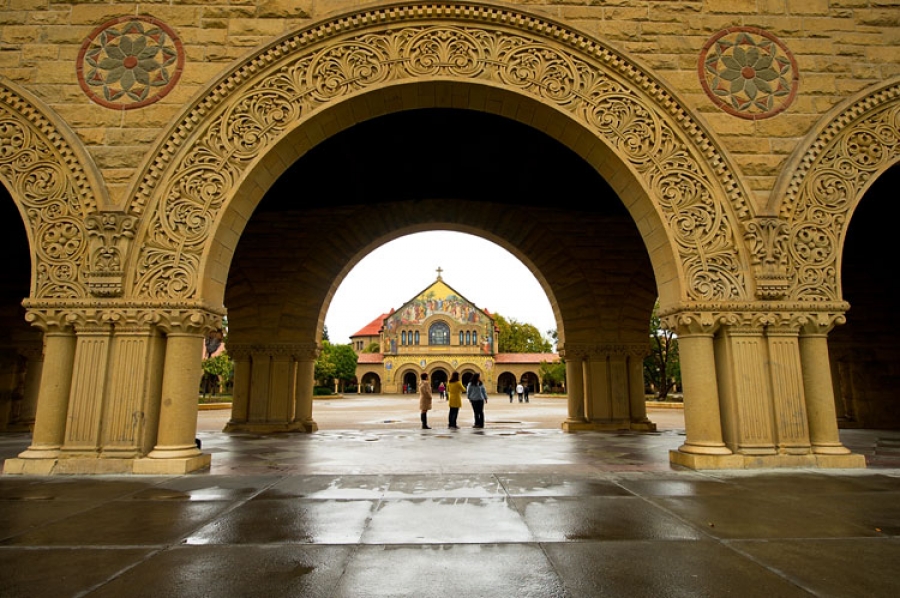 Stanford University campus is one of the largest and most beautiful in the country and deserves a visit regardless of the reason for your stay in the area.

Guided one-hour, student-led walking tours leave every day at 11 a.m. and 3:15 p.m. from the Stanford Visitor Center, 295 Galvez St. Call 650-723-2560 or visit visit.stanford.edu.

If you are short on time, the formal and most dramatic entrance is from Palm Drive, which approaches the Oval, the Main Quad and Memorial Church from the east and downtown Palo Alto. The Quad is the academic center of the university, with the classrooms and offices of various departments located around the perimeter.

The non-denominational Memorial Church is generally open each week day. Services, events and weddings can make access on weekends difficult, but a weekly ecumenical worship featuring choir and organ music is held each Sunday at 10 a.m. and open to the public.

For a great view of the entire campus and Palo Alto, take the elevator up to the top of 285-foot tall Hoover Tower, the university's most visible landmark and just a short walk from the Quad.

Art lovers will find many great Stanford resources, but be sure to visit the Cantor Arts Center, which offers free admission. Visitors can also enjoy the adjacent Rodin Sculpture Garden. The Cantor, which offers free admission, is a popular cultural resource for the entire region. The Rodin Sculpture Garden is the largest collection of Rodin bronzes outside Paris. Or visit the Anderson Collection, a recent addition housing modern and contemporary American art.

While on campus, check out the Stanford Papua New Guinea Sculpture Garden, which is located on Santa Teresa Street off Campus Drive West near Roble Hall, or go on a self-guided Outdoor Sculpture Walk (museum.stanford.edu/view/outdoor_sculpture.html).

Architecture fans may try to visit Hanna House, designed by Frank Lloyd Wright, based on a hexagonal module.

Stanford's intercollegiate athletic program has been consistently rated the best in the nation, and visitors will find a multitude of sports happening on any given weekend. Stanford Athletics venues are all located on the eastern side of the campus, a short walk from Town & Country Village at the corner of El Camino Real and Embarcadero Road. For up-to-date information, visit gostanford.com or [paloaltoonline.com/sports paloaltoonline.com/sports, or call 800-782-6367.

Paid parking is available daily, either in coin-metered spaces ($1.50 per hour, two-hour limit) or at pay-and-display or pay-by-space lots. Machines at lots accept credit cards, cash or coins. One-day visitor permits can be purchased for $16 at 340 Bonair Siding, Stanford, which is open on weekdays from 7:30 a.m. to 5 p.m. For more specifics, call 650-723-9362 or visit transportation.stanford.edu.