Getting Around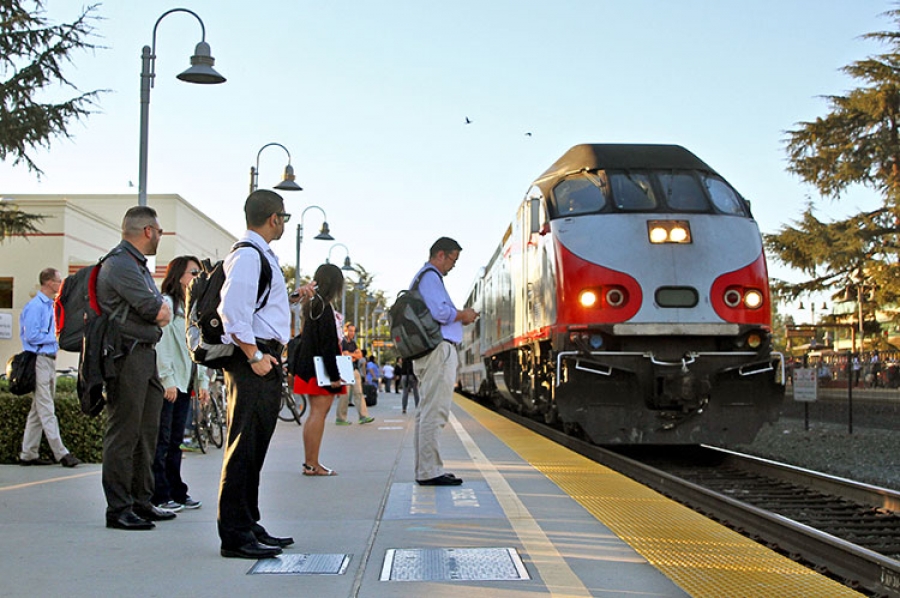 Palo Alto and Stanford are served by a transportation network that includes the regional Caltrain system, which operates frequent trains up and down the Peninsula between San Francisco and San Jose, the free Stanford Marguerite shuttle bus service, Santa Clara Valley Transportation Authority buses, local taxis and an extensive network of pedestrian and bike paths.

While most visitors arrive by car, it is feasible to land at either San Francisco or San Jose airports, connect to nearby Caltrain stations in Millbrae and Santa Clara (via BART at SFO and VTA's free Route 10 shuttle bus at San Jose) and arrive at the downtown Palo Alto train station. From there, the Marguerite Shuttle provides service to various locations on the Stanford campus and to selected other stops in Palo Alto. The Sheraton and Westin hotels are both located next to the train station. Airport van shuttle services regularly operate from both airports to Palo Alto and Stanford.

Parking on the Stanford campus is very restricted and costs $1.50 per hour (purchase tickets at kiosks in public lots.) A better way to get to campus from hotels is to hop on the Marguerite, which operates several loops connecting to downtown Palo Alto, Stanford Shopping Center, the Medical Center, the California Avenue and San Antonio shopping districts and the El Camino corridor. Some shuttles operate only on weekdays and only during the academic year, so check the website for details.

A busy 24-hour general aviation airport (PAO) is located in the Palo Alto Baylands. The Palo Alto Airport Association website provides useful information and links.


Marguerite Shuttle

General Information, Routes and Schedules
Marguerite Route Map
Real-Time Marguerite Map (Shows actual current location of all shuttles)

Parking on Campus

If you don't have a permit to park on the Stanford campus you will need to use one of the pay visitor parking lots. Some lots have meters and others have kiosks (accepting cash or credit cards) that issue variable length permits at $1.50 per hour. Parking enforcement in visitor pay parking lots is Monday-Friday 8 a.m. to 4 p.m. Parking for evening events, including sports events, is generally free. More information on visitor parking

Parking in Palo Alto

Parking in most downtown Palo Alto lots is free for two hours (and parking garages for three hours) during weekdays and Saturdays, after which a car is not allowed to re-park in the same "color zone" the rest of the day. It can be very difficult to find parking in the evening, especially on Friday and Saturday nights. A number of the better restaurants offer valet parking. Go to the city's web page for more detailed information.