Eating & Nightlife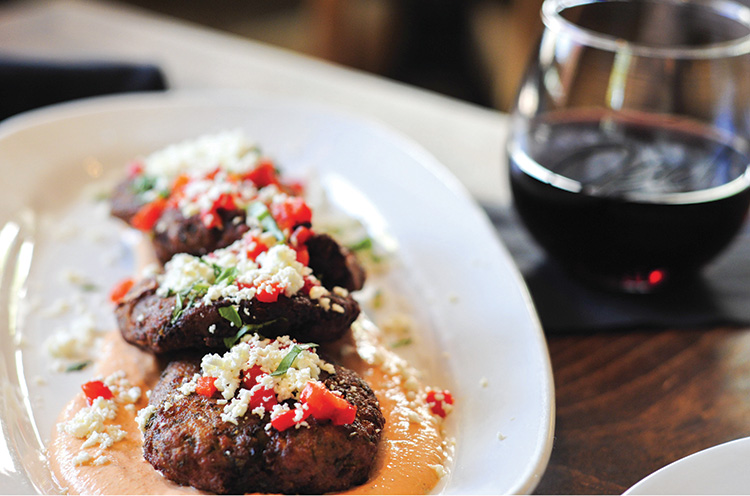 Palo Alto is home to some of the best restaurants in the Bay Area, in many cases rivaling the best restaurants in San Francisco. It is a favorite dinner spot for locals living throughout Silicon Valley and visiting tourists and business people from around the world.

Most of the best restaurants are relatively small and independent, and without reservations you can expect to wait up to an hour or longer, especially on weekends.

Visitors looking for familiar but quality food will find lots to choose from. Chains including The Cheesecake Factory, California Pizza Kitchen, P.F. Chang's, Max's Opera Cafe, Il Fornaio, Gordon Biersch and Buca di Beppo all have Palo Alto locations.

Restaurants are the focal point for nightlife in Palo Alto, and it's not uncommon for them to still be seating customers at 10 or 11 o'clock on weekends. A popular bar scene consisting of mostly non-local young professionals and some Stanford students keeps downtown Palo Alto going until after 1 a.m. A few restaurants and bars feature live music or DJs.

For live theater, check out TheatreWorks, a nationally-acclaimed group that draws from throughout the Peninsula and Silicon Valley. Palo Alto Players, a popular community theater group that was the Peninsula's first theater group when formed in 1931, offers a regular schedule of plays at the Lucie Stern Community Center in Palo Alto. The much-loved Palo Alto Children's Theatre has it's own dedicated stage at the community center and has ignited the acting passion of many local children. Check the calendar for other theater, music and dance offerings in Palo Alto and at Stanford.

View a PDF of a [https://www.paloaltoonline.com/special_pubs/paloalto/249/section1.pdf useful listing of restaurants published in our printed Visitors Guide.

Looking for a good place for a weekend brunch? These restaurants offer special brunch menus.

Want to limit your search to the places our readers selected as "The Best?" These restaurants, cafes and eateries were the winners in our most recent "Best of Palo Alto" contest.